Deas disappointed but staying positive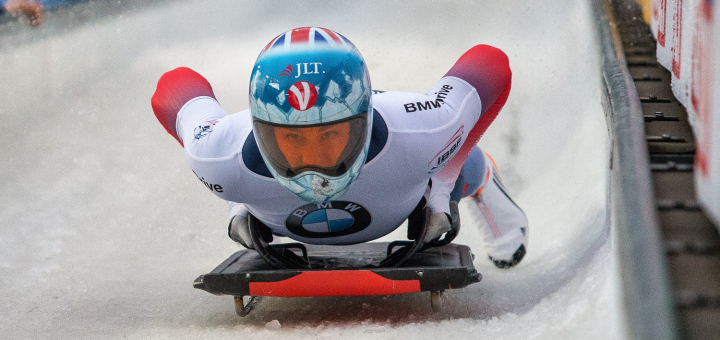 Laura Deas admits she was ultimately disappointed with her 10th placed finish at the World Championships but pleased with the way she responded on Day 2 after the weather-affected end to the first day's sliding on Friday.
Deas was sitting in second place with all of the top 20 sliders down the track when Run 2 was cancelled due to heavy snowfall in Konigssee.
That decision saw her slip back to her first run position of 13th overnight, leaving her with a tough mental challenge to manage and a mountain to climb to break into the medals.
The 28-year-old, who is ranked No7 in the world, could easily have allowed those frustrations to get the better of her in a hugely competitive field but she instead stayed focussed on the task ahead and eventually jumped three spots over the final two runs.
"I worked my way up from 13th to tenth and I've got to be happy with that," said Deas, who was 11th at last year's World Championships in Igls.
"It was pretty tough overnight. I've had a few tough races this season where the weather hasn't gone my way and I was hoping that this time around it would fall in my favour. I always want a race to be fair but I was really hoping I would climb some spots there.
It was very tough to go back and refocus for Saturday but I think I did a good job.
"You can never take where you are for granted in a field like this and you've got to fight for every run. Maybe the risk after Friday was throwing in the towel but I'm really pleased I didn't do that."
Laura Deas was 10th in Konigssee at the weekened
Deas moved up from 13th to 11th and then into the top ten as she clocked times of 52.34 and 52.11 seconds on Day 2.
Her start times were the fourth and second quickest on Saturday and her overall time in the final run was the sixth fastest, just three hundredths of a second behind compatriot and bronze medalist, Lizzy Yarnold.
And, with an Olympic test event in South Korea next on the agenda and the real thing now less than a year away, Deas believes she is in a good place to peak in Pyeongchang.
"I went quicker on each run so I think I'm in a really good place, both mentally and physically. It just wasn't quite enough here," said Deas.
"This was the last international four-heat race before the Olympics so it was an important time to get processes in place and lay down a good marker.
Although I haven't finished where I want to, I'm pleased with how I came out and fought for every run. That gives me a good platform moving forward.
"In the British team, we always have a good attitude for learning a new track. That's one of the major strengths of our programme and I'm really looking forward to getting out to Pyeonchang, starting to figure it out and learning to love it."