Bobsleigh round up: Lake Placid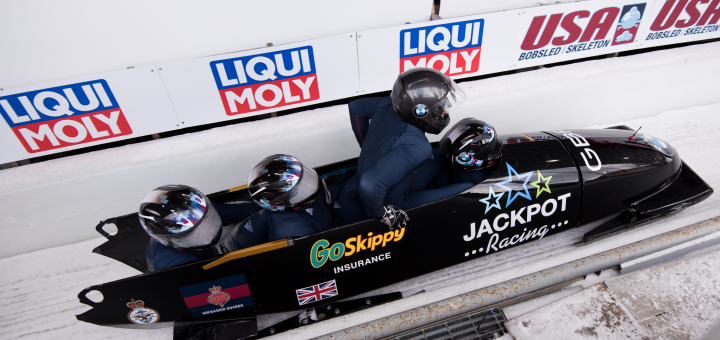 This weekend's bobsleigh action saw Lamin Deen return to World Cup competition for the first time this season.
Deen finished 13th in Sunday's 4-man event, 24 hours after placing 21st in the 2-man race in Lake Placid.
Mica McNeill and Aleasha Kiddle were ninth in the women's race on Friday evening.
Deen and Ryan Letts missed a second run by one hundredth of a second in the 2-man race, before finishing a tenth of a second off their target of a top 10 finish in the 4-man.
Deen's 4-man crew of Letts, Tremayne Gilling and Toby Olubi - who was making his first appearance since last February's Olympic Winter Games – did achieve their pre-race target of starting among the top 10 fastest sleds as they were joint ninth-quickest off the top in Run 1.
McNeill and Kiddle were 10th at halfway in their race but jumped up a spot by clocking the fifth-fastest time in Run 2.
The British pair were five hundredths off securing seventh spot and 17 hundredths off the top six in New York State.
Both teams now head to Calgary for the final week of the World Cup season, with the World Championships in Whistler following at the start of March. 
Fellow Brit brad Hall is currently out in Canada with his team of Alan Toward, Nick Gleeson, Ben Simons and Joel Fearon. Hall won't compete in the final World Cup race as he instead steps up his World Championship preparations with extra training time.