Bobsleigh ready for WC start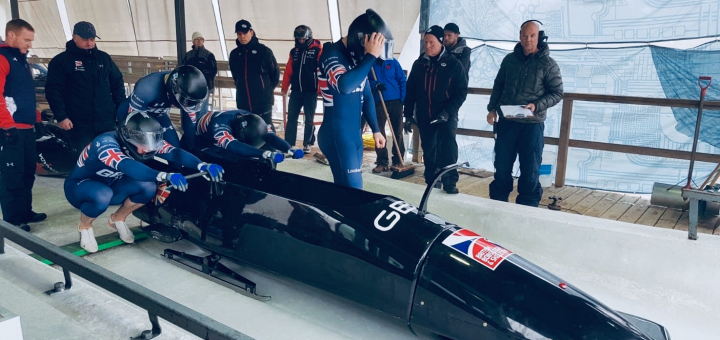 British Bobsleigh will make their first World Cup appearance of the season this Saturday and Sunday as both Mica McNeill and Brad Hall pilot sleds in Germany.
The team missed last week's opener in Latvia but are all set to compete in the women's event and the double 4-man race in Winterberg.
"We're excited to get the World Cup campaign underway," said Head Coach, Lee Johnston.
"It was tough watching last week's races on TV but we know we made the right decision in not going out to Sigulda.
"What it does mean, though, is that we're all desperate to test ourselves against the world's best again. We've had a good start to the season with lots of medals and wider podium places in Canada and the United States but we all know that the World Cup is the real test of where we are and where we want to get to.
Both Mica and Brad are in good spirits and there are plenty of reasons to be confident ahead of this weekend. The team has gelled really well but what I'm looking for now is for them all to kick on after a week's break from racing.
"Consistency will be key here but I'm more interested in continuing our progress rather than solely focussing on the results. What I want to see is us taking steps forward towards our ultimate goal of performing on the big stage at the World Championships in March. If we can do that, I'll be happy."
Fresh from winning four successive races on the North American Cup (NAC) circuit in Park City and Lake Placid, McNeill will be looking for more success on the track where she won World Junior Championship gold in 2017.
McNeill will be partnered by 2008 summer Olympian Montell Douglas, with the former fastest woman in Great Britain having been on the back of the sled for three of her four recent NAC successes.
Hall will lead fellow Olympians Nick Gleeson and Ben Simons, plus World Cup debutant Alan Toward, in the first of back-to-back 4-man events at 2pm GMT on Saturday. The second race takes place less than 24 hours later at 10.30am GMT on Sunday.
Fellow pilot Lamin Deen will not be competing in Winterberg as he and his team get set to fly back out to Canada post Christmas to get more ice time in North America ahead of the end of season World Championships in Whistler.
World Cup races usually feature both a 2-man and 4-man competition but teams will double up in the 4-man in Winterberg after Sigulda was only able to host back-to-back 2-man races.
Saturday, December 15th @ 10.15am GMT
Women's Bobsleigh: McNeill & Douglas
Saturday, December 15th @ 2pm GMT
4-man Bobsleigh: Hall, Gleeson, Simons & Toward
Sunday, December 16th @ 10.30am GMT
4-man Bobsleigh: Hall, Gleeson, Simons & Toward