BBSA update: Gary Anderson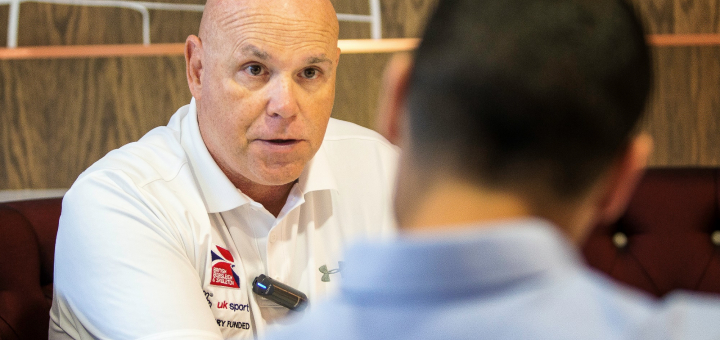 Gary Anderson is taking a step back from some of his duties as Performance Director for Great Britain Bobsleigh due to health issues and personal circumstances.
Gary will now concentrate his time on Olympic Games preparations and the duties associated with the role of Olympic Team Leader in conjunction with the British Olympic Association.
Gary has the complete support of the BBSA to concentrate on other areas of his life at this time and we fully understand the reasons for his decision.
"Over the past 12 months I have had some personal health issues which now need some further urgent attention. I also have pressing family commitments that now require more of my time and I have therefore taken the decision to take a step back from some of my wide-ranging duties as PD," said Anderson.
"I will now concentrate primarily on preparations for the Winter Olympics in Pyeongchang next year, when I hope we build on our fifth-place finish from the 2014 Games in Sochi. Being successful in South Korea is our main performance aim and I remain fully committed to ensuring that is the case.
"I will be kept abreast of all performance matters and will still be in attendance at numerous summer training sessions, with some of my wider responsibilities designated to other members of my coaching team.
"We have a hugely talented group of athletes and coaches and our summer training has so far gone even better than expected. We are just coming to the end of a two-week camp in Cesana in Italy and the team have made some real progress, both on and off the ice. I personally remain hugely optimistic that we will be challenging the world's best this winter.
"I am grateful to the BBSA and my coaches and athletes for their backing and their support and I am confident that this decision will ensure I am able to lead the team to the best of my abilities at February's Winter Olympics."
Anderson's decision has the full backing of the British Bobsleigh & Skeleton Association.
Anderson and BBSA Chairman, Christopher Rodrigues, met athletes and staff to explain the decision in person during the aforementioned training camp in Italy earlier this week.
"We are fully supportive of Gary's decision and will do all we can as an organisation to ensure he is given the time he needs to address his health and family matters accordingly," said the BBSA's CEO, Richard Parker.
"By allowing Gary to focus his work attentions on preparations for Pyeongchang, the BBSA and Gary believe he now has the best chance to do just that.
"Gary is a highly-valued member of the team and his enthusiasm to lead Great Britain Bobsleigh at the upcoming Winter Olympics is as clear as ever.
"We will review the situation regularly and have already worked with Gary to put measures in place to ensure any potential impact on the team is minimised."