Another best yet for Brad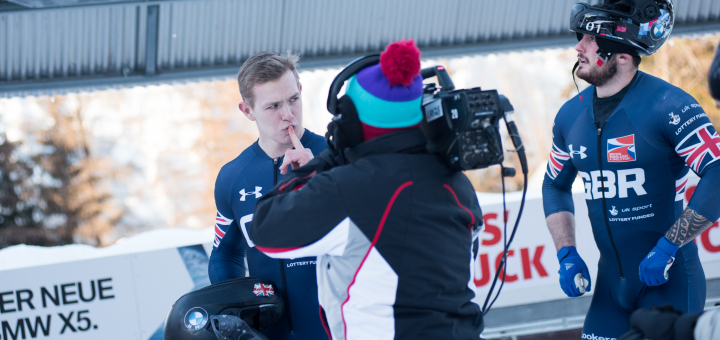 Brad Hall and Nick Gleeson secured a second personal best 2-man finish in as many weeks when they placed equal eighth in Igls on Saturday.
The British pair built on last week's ninth spot in Konigssee with an even more impressive showing in Austria as they continue to build momentum ahead of the March World Championships in Whistler.
Hall and Gleeson jumped up from 11th at halfway, with only four sleds starting quicker than them across the two runs in the fifth World Cup race of the season.
Despite only having become regular 2-man team-mates this season, former decathlete Hall and serving member of the Parachute Regiment Gleeson are proving they can mix it with the world's best if they have the right equipment. Piloting a rented sled from absent Austrian Benny Maier, Hall drove impressively to show that last week's first top 10 finish was no fluke.
Francesco Friedrich took gold once again for Germany, with compatriot Johannes Lochner securing silver and Latvia's Oskars Kibermanis claiming bronze.
In the women's race, injury to Montell Douglas saw Aleasha Kiddle partner Mica McNeill for GB as the team aimed to build on fourth and sixth spots at the two previous World Cup competitions.
Having sat 10th after Run 1, they finished 11th overall and will now turn their attentions to next week's race at the spiritual home of sliding in St Moritz.
Stephanie Schneider won gold from fellow German Mariama Jamanka, with America's Elana Meyers Taylor in third.
Sunday's four-man action saw Hall, Gleeson, Alan Toward and Ben Simons finish 14th in a race which was again won by Friedrich and in which Kibermanis and Lochner swapped places on the podium.