Anderson leaves GB Bobsleigh for personal reasons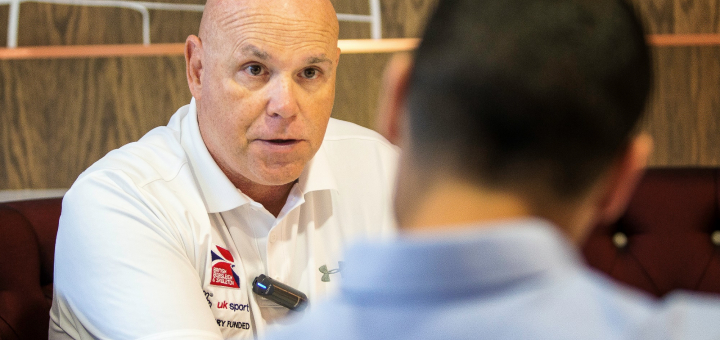 The British Bobsleigh & Skeleton Association (BBSA) announces that GB Bobsleigh Performance Director (PD), Gary Anderson, will not be returning to the programme following his time away for personal reasons.
Anderson, who took a step back from some of his wider duties in mid-July, has decided that he needs to devote more time to his family and to his health.
He leaves the organisation with the thanks of everyone at the BBSA and with the GB Bobsleigh team in an excellent position to win a first senior Olympic medal since 1998.
During his near eight-year tenure as PD, Anderson has overseen a transformation in the fortunes of the team, with his 4-man crew finishing fifth at the 2014 Winter Olympics, just 0.11 seconds from a bronze medal.
There were also fifth-place finishes at the 2013 and 2015 World Championships in St Moritz and Winterberg respectively, before Bruce Tasker and Joel Fearon secured the country's best World Championship 2-man result for fully 50 years with a fourth-place position in Igls 18 months ago.
GB Women were crowned Junior World Champions under his guidance in both 2011 and 2017, while other notable performances included John Jackson's historic World Cup silver medal in 2013 - GB 's first World Cup medal since 1997 - and his European Championship silver the following season.
Anderson, who joined GB Bobsleigh in 2010 having previously been heavily involved in football, athletics and judo, has developed a programme that attracts world-class athletes such as Olympic Champion Mark Lewis-Francis to the sport while also nurturing its own talent like Joel Fearon, who ran 9.96 seconds for the 100m as a bobsleigh athlete in 2016.
He has also developed a Youth programme to bring teenage athletes into the sport, resulting in Silver and Bronze medals at successive Youth Olympics in 2012 and 2016 - a fantastic achievement for a nation without an ice track.
"I feel very proud of what has been achieved over the past eight years and of the work that has been done to set up our athletes for success at the Pyeongchang Olympics in 2018," said Anderson.
"Over the past six months, I have had to deal with some health and personal issues that need further attention and it is important that I prioritise these.
"Nearly eight years in post is a long time for a Performance Director of a winter sport that travels extensively and I am immensely proud of the progress the sport has made in that time.
There are so many highlights, including the sight of three Union Flags being flown in St Moritz as our Junior squads swept the board in 2016, but the performance of the 4-man crew at the 2014 Olympic Games and the 2-man team at the 2016 World Championships are stand outs for me.
"Looking forward to Pyeongchang, I know that this current squad of athletes can deliver an Olympic medal. I now look forward now to being Team GB's number one fan in February 2018."
"We would like to thank Gary for his professionalism and dedication throughout his time with GB Bobsleigh," said BBSA CEO, Richard Parker.
"Gary's achievements in the sport are remarkable and there is no doubt that he leaves the programme in a stronger position than when he joined it in 2010. His efforts and expertise have helped Great Britain become a substantial player on the international circuit and have created a structure capable of winning medals at the highest level for many years to come."
The BBSA will announce its future staffing structure shortly, with Chris Price, who joined GB Bobsleigh as Strategic Advisor at the beginning of August, continuing in his current role in the meantime.