'A race I'll never forget'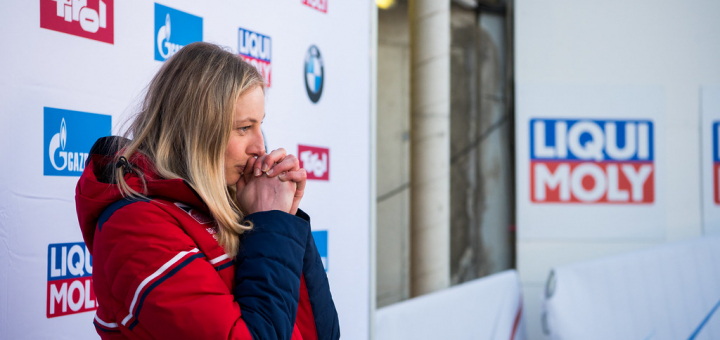 Kim Murray says Saturday's superb eighth-place finish in Igls will live with her forever.
Murray broke a four-year-old track record on her way to her best result of the season and the second best of her career to date.
The 31-year-old former long jumper from the Isle of Wight sat 16th at halfway but a remarkable second run saw her jump up eight places in the final standings.
She spent more time in the leader's box than any other slider and overtook a host of big names before eventually missing out on a wider podium place by the tiniest of margins.
"It's a race I'll never forget and I'm proud of myself and the whole team," said Murray, who has had a tough season so far results wise, having also lost her grandfather during the early part of the campaign. 
"I'm overwhelmed and thrilled with the result after climbing from 16th in the second run.
Coming down in a track record was an unbelievable feeling - it was the best run of my life.
"I had no idea I'd got a track record and didn't believe it when Adam (team member, Adam Baker) told me! 
"This result really means the world to me because it's been a difficult season so far. I've been waiting for sliding to click this year and it's a massive relief to have got this result. 
"The season's been beyond difficult but I've finally put something together that I'm proud of. It's been a great confidence boost and I'm really keen to continue with this form now."