Wallington appointed BBSA President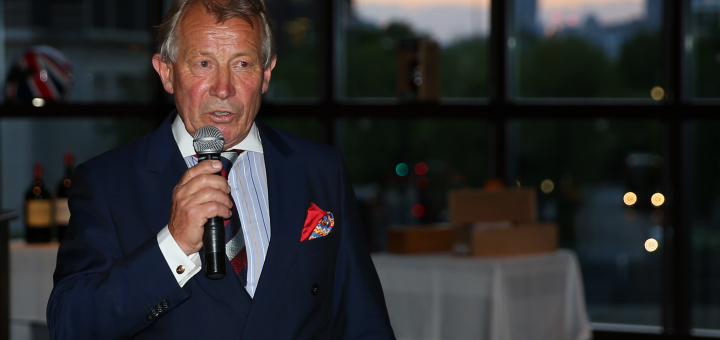 The Board have approved the appointment of Tony Wallington OBE as President of the British Bobsleigh & Skeleton Association.
Wallington has been involved in both Bobsleigh and Skeleton since the 1970s, competing for GB 1 in the 4-man Bobsleigh at the 1980 and 1984 Olympic Winter Games in Lake Placid and Sarajevo respectively and finishing a creditable ninth in the first of his Olympic appearances. He was team captain in Lake Placid and won a World Cup bronze medal for GB in Cervina prior to his second Olympics.
A former Lt Colonel in the Royal Tank Regiment, he held bobsleigh ice coach, equipment manager and Performance Director roles at the 1988, '92, '94, '98 and 2002 Olympic Winter Games, guiding Great Britain to a brilliant Olympic bronze in Nagano 21 years ago.
Wallington also continues to be heavily involved in the promotion of skeleton and bobsleigh at grassroots level, regularly leading new and returning enthusiasts on excursions in both sports here in the UK and out on ice.
"I'm extremely honoured to be invited to take over as President of the British Bobsleigh & Skeleton Association," said Wallington.
Benefitting from 44 years participating in the sports, I'm committed to making as big a contribution as is possible to continue nurturing the global success of British Bobsleigh and Skeleton at the highest level and to encouraging and developing participation at all levels.
"It is a further honour to be taking the reigns from Lord Glentoran (Robin Dixon), who is an icon for British Bobsleigh, having won the nation's only Bobsleigh Olympic Gold medal 55 years ago and contributed so much ever since."
The BBSA would like to express its sincere thanks to Lord Glentoran for his long association with the organisation in its various guises and in supporting the sports of Bobsleigh and Skeleton over the past 40 years. Lord Glentoran has decided to step down from his role a year into the new Olympic cycle, citing a desire to allow someone else to take on the mantle on the path to Beijing 2022.
Lord Glentoran won Olympic gold for Great Britain in the 2-man Bobsleigh alongside Tony Nash at the 1964 Olympic Winter Games in Innsbruck and holds the rare privilege of having a corner at the home of sliding sports in St Moritz named in his honour. He added the World Championship title to his Olympic crown a year later and has been President of the British Bobsleigh Association and then the BBSA since 1987.
"We would also like to say a huge heartfelt thank you to Lord Glentoran for his incredible contribution. His achievements as an athlete set the standard that all others have attempted to follow and his service since retiring from competition has been equally valuable," said BBSA Chair, Joanna Poulton.
 "We are delighted to announce that Tony Wallington will now be our new President after Lord Glentoran's decision to pass on the baton.
Tony has a vast degree of experience in our sports stretching back over 40 years and the Board believe he will continue to be huge asset to the organisation moving forward.
"As well as competing at the highest level as an athlete, Tony has played key roles in team management and wider administration (mostly recently as part of the BBSA Membership Committee) and we look forward to working closely with him now that he has been appointed as a formal ambassador of the BBSA."
The Board is also pleased to announce the appointment of Christopher Rodrigues CBE as a Vice President of the BBSA in recognition of his service to the organisation as Chairman of the Board between 2014-2019.
Rodrigues oversaw the merger of the British Bobsleigh Association and the British Bob Skeleton Association into a single governing body for both sports and, under his tenure, the teams won five Olympic medals and a further 31 at World Championship, World Cup, European Championship, Youth Olympic and World Junior Championship level.